-UPDATES: WHAT'S NEW?-
Date: December 22, 2005
Welcome to my site! It's been YEARS in the making, and it's finally here!
Over ten very long months with no updates, FANtasies is back, and better than ever! The site has been revamped a little, and now, since my writing interests have broadened, I've renamed the site to merely be FANtasies Fanfiction.
The Terminator section has finally been added, as well as an American Idol section. There's more fun stuff on the way, and I promise, in the coming year, I will be a better webmistress than I was this year.
This time around, I have got three stories for you, as well as an essay in the Terminator section.
Enjoy, my friends!
**COMING SOON**
Terminator Graphics, a Canthony Christmas story, and possibly more.... stay tuned.
RJ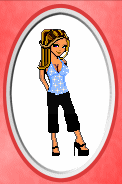 To be notified when this page is updated, please send an email with the subject "Subscription Request" to: