Since a child, I've been a big comic book fan. Anyone who knows me (even acqauintences) knows this. And my favorite superhero of all time is none other than the Man Of Steel himself, Superman. And for years, in my mind, I've always wondered who would play the Man Of Steel with utter perfection on the big screen, and by now, I have my mind made up. The one man, in my mind, who could complete this astounding feat, is none other than my favorite *NSYNCer, JC Chasez. Go ahead, readers. Laugh all you want to. It's just my choice. Don't get me wrong, I adore Tom Welling and his role on Smallville, but JC just seems utterly perfect for the role, in so many ways. Maybe some other time, I can get into each and every one of those ways. ;) For now, you have a job to do...

I decided recently that I'd like to see what JC would look like in the costume, so I asked someone over at the JJB to give me a hand. (I forget her name at press time, but if I discover it, I will most definitely place it here.) Equipped with two pictures of JC, and two of one of Superman's greatest portrayers, Dean Cain, this is the result of my countless hours of pondering.

Manipulation #1: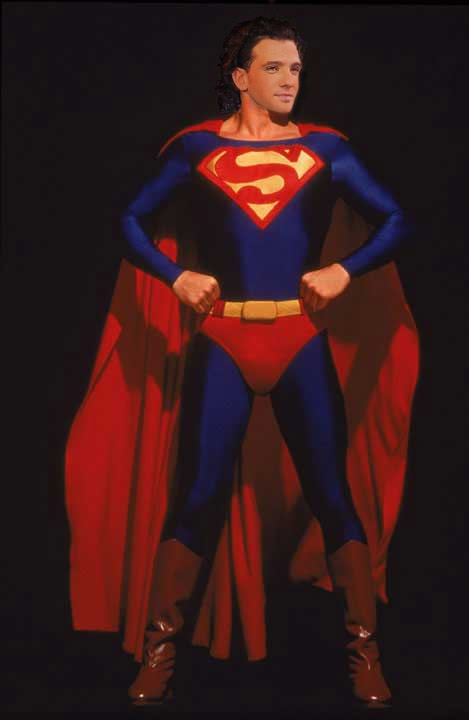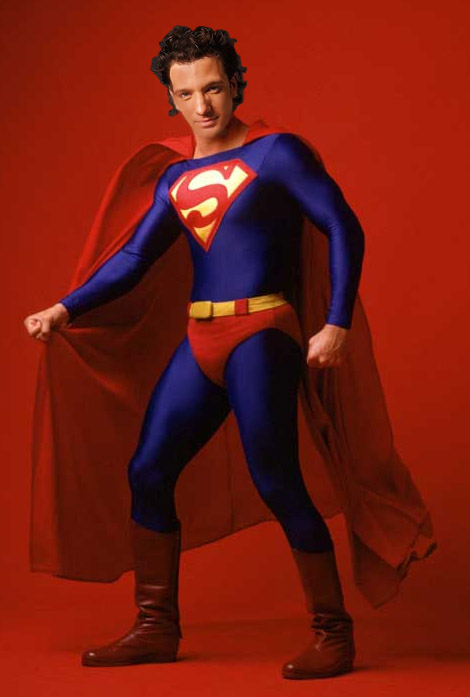 Personally, I find number 1 hilarious, and number 2, well, so scary it appears real. :p But I want to know what you think.

Your choices:

*Gross! That's hideous!

*That's so silly, it's funny.

*Looks pretty good.

*That looks so hot! I'm drooling on my keyboard.

And don't forget to tell me your exact thoughts on these, not just these options I've given you.

What are you waiting for?