*NSYNC-RELATED LINKS

EVERYBODY'S FREE (TO MAKE FUN OF *NSYNC)- *NSYNC humor at its best! One of my parodies can be found there.

ONLY IN MY DREAMS- my pal Jenna's fanfic site; has *NSYNC, Dawson's Creek, and The OC fanfic.

LASTING IMPRESSIONS- My second hostee Coffee's fanfic site.
BOOTYLICIOUS- *NSYNC fanfic and more, by my pal Lady Rosebud, whom I call the graphics queen. :p
EVERYTHING MY HEART DESIRES- My friend Hannah is hosted here. Check it out!
DIGITAL GETDOWN FANFICTION- Great fanfic site.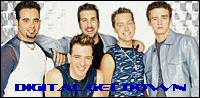 EVER AFTER FANFICS-another great fanfic site. make sure to check out the RRW page. :)
GIDDY FOR *NSYNC- man, I love *NSYNC humor.. and boy, are these girls funny! No longer updated, but still worth a look.... or two.

JUST THRUST IT- Another funny, but no longer updated humor site.

DIRTY POPSTARS- yet another no-longer-updated-but-funny humor site.


IMMORTAL- *NSYNC fanfic site; features Britney Spears as well.
DEDICATED INNOCENCE- Justin fanfic site
JC SOURCE- unofficial JC site with packed with info, pics, video, etc.
Official Justin Timberlake site
MUSIC FREEDOM- JC's other official site
AMERICAN IDOL-RELATED LINKS
The Canthony Forums- The first message board dedicated to both Carrie Underwood and Anthony Fedorov.
Watch Idol- An Idol site with just about anything you'd need.
Official Carrie Underwood Site
TERMINATOR-RELATED LINKS
Terminator Files- Probably the most in-depth and up-to-date Terminator site on the net.
If you wanna link me, please email me @: